On June 2, the Pacific Mennonite Children's Choir celebrates the culmination of their 40th anniversary season. Founded in 1978 by Nancy Dyck, the choir has touched the lives of over 900 singers. To mark this historic milestone, PMCC presents their spring concert, I'm Gonna Sing, on Saturday, June 2 at Gateway Church in Abbotsford. Singers from ages 8-18 will sing songs commemorating the choir's rich history. Experience familiar works and new songs connecting the past with the present, including the world premiere of a work by Jeff Enns. Other highlights include Karl Jenkin's "Adiemus" with choreography, the Canadian classic "I'se the B'y," the world premiere of a collaborative student composition, and many more.
They will be joined by opera singer and PMCC alum, Melanie Krueger. She will perform Mozart's "Laudate Dominum" and Handel's "Let the Bright Seraphim." As well, the Abbotsford Youth Orchestra will accompany several songs under the direction of Calvin Dyck, in addition to performing their choreographed "Por Una Cabeza." After the concert there will be a standing dessert reception, to which all are invited.
Don't miss this delightful concert on Saturday, June 2, at 7:00 PM at Gateway Community CRC (2884 Abb Mission Hwy).  Early bird tickets are available for purchase in person at King's Music in Abbotsford or online at Brown Paper Tickets ($20 for adults, $5 for students, plus applicable fees). Tickets are also available at the door ($25 for adults, $10 for students).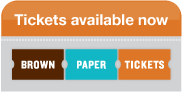 The Pacific Mennonite Children's Choir is an auditioned choir for unchanged voices. Their singers come from Langley, Surrey, Mission, Abbotsford and Chilliwack. They value musical excellence and the joy of singing in community. For more information about auditions, please visit our audition page.
Permalink
Published on May 24, 2018 by Betty-Ann Voom