The Pacific Mennonite Children's Choir presents How Can I Keep From Singing?, their spring concert on Friday, June 7. With artistic director Betty-Ann Braun and special guest Calvin Dyck, this concert explores the reasons why we sing: for love, for joy (or sadness!), to tell a story. We sing to tell the TRUE story, of God's love and faithfulness to us. From silly to serious, from classical to jazz, join us as we take you on a romp through some beautiful, contemplative, joyous music!
Concert highlights include:
"The Lake Isle of Innisfree" by Canadian composer, Eleanor Daley
"So Long, Farewell" from The Sound of Music, featuring choreography by Janelle Stauffer
Slovenian folk song, "Pa Se Slis"
and many more!
Our silent auction fundraiser for our 2020 Scotland Tour starts at 6:30 PM, so be sure to come early and check out a wonderful line-up of available auction items, including a scenic helicopter ride of the Fraser Valley for 2!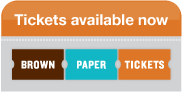 Permalink
Published on May 7, 2019 by Betty-Ann Voom