On Dec. 10 at 7 PM, the Pacific Mennonite Children's Choir will join the Valley Festival Singers in a wonderful concert of Christmas music from all around the world. Featuring cellist Ben Goheen, wonderful choreography by Janelle Stauffer, and many songs by Canadian composers (including Erica Phare-Baerg and Larry Nickel), this concert will delight with the brand-new and the familiar. We are delighted to partner with VFS and their director Joel Tranquilla for this concert.
Other highlights include:
"Put the Lights on the Tree" – by Sufjan Stevens
"Patapan" – arr. by Jon Washburn (Artistic Director of the Vancouver Chamber Choir)
Hallelujah Chorus from Messiah
a short history of "Jingle Bells" with choreography!
"There is no rose" from Ceremony of Carols – by Benjamin Britten
…and many more!
This concert will leave you singing with a smile on your face!
Location: South Abbotsford Church (32424 Huntingdon Rd, Abbotsford)
Tickets are available online HERE or at House of James or King's Music.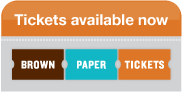 Permalink
Published on November 9, 2018 by Betty-Ann Voom