The Pacific Mennonite Children's Choir presents their spring concert, A Short History of Love, at South Abbotsford Church on June 2 at 7:30 PM. Come out and hear the voices of children as they sing songs about all forms of love, including: love of food, love of dance, romantic love, and the Father's love for us!
Featuring Abbotsford singing duo Andrea & Amaris, as well as the Abbotsford Youth Orchestra and dancers from the Fraser Valley Academy of Dance, this concert will be a delight for the ears and eyes. Highlights include a mashup from the movie Pitch Perfect, a choreographed performance of Karl Jenkin's "Dos a Dos," a Renaissance madrigal, an Italian opera aria, and much more! The drama and scope of love in its many forms is sure to woo!
Adults $15 | Students $10 | 5 & Under Free | Buy tickets for PMCC: A Short History of Love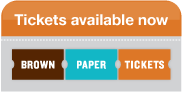 The Pacific Mennonite Children's Choir is dedicated to pursuing musical excellence through performance and opportunities to learn from others. For more information about PMCC and our various choirs, please visit our About page.
Permalink
Published on April 12, 2017 by Betty-Ann Voom